Thanks to everyone who said hello at Maker Faire last weekend! It was a whirlwind trip, but what fun it was. Here are some sketches I did for folks at the show!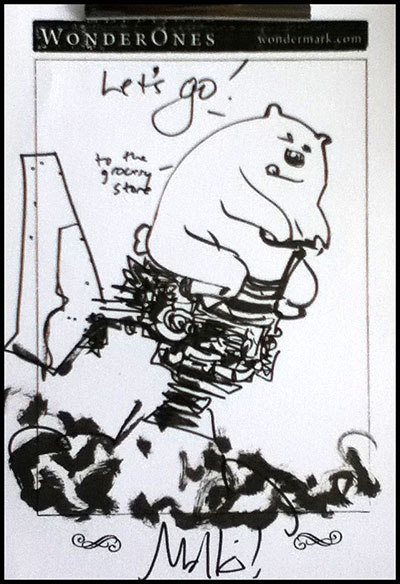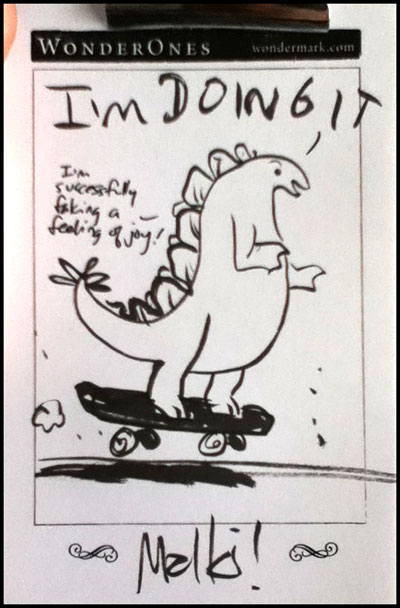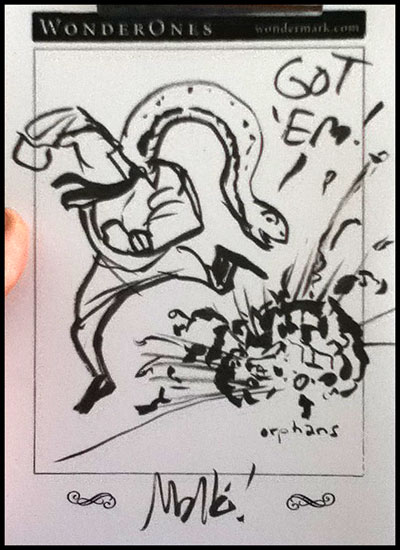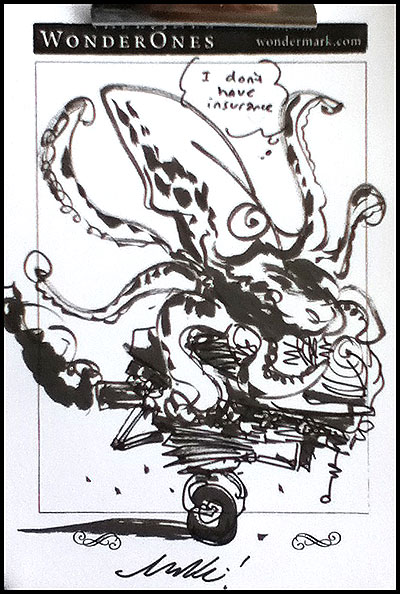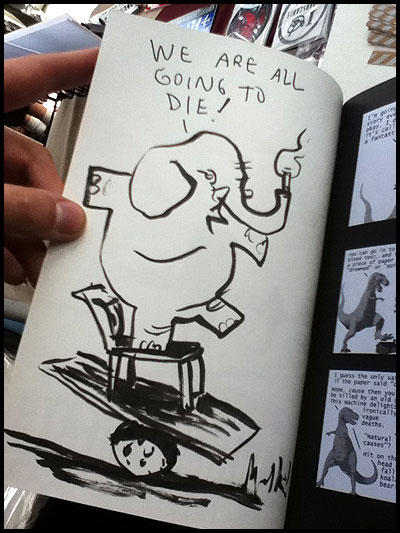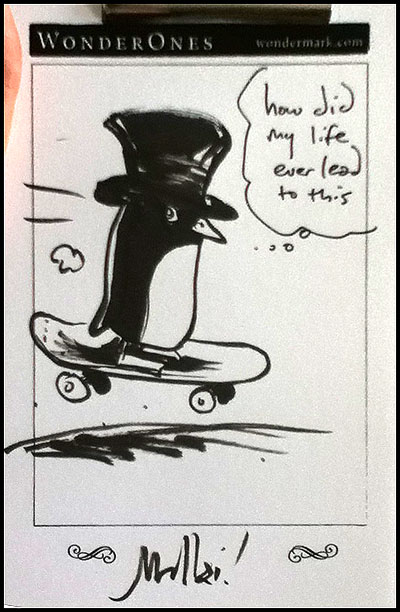 (Confidential to the Annie E.Z. and Nancy C.D. who got books from me at Maker Faire: Would you email me please?)
Next weekend — I'm in Dearborn, Michigan for the World Steam Expo! It will be my first time ever visiting Michigan, and I'm very excited to meet Eminem. He will be at the airport, right?
The show runs Friday through Monday at the Henry Ford Museum, which I've heard is quite the place. I mean the Hyatt! Which I'm sure is nice too. I'll be doing a special "Making of Wondermark" panel on Sunday afternoon, but if that wasn't enough, there is also a ton of other steampunky programming, including a "Mad Science Fair." Oh and I also designed the programs for the show!
Then, on Wednesday, June 1, I'll be presenting my "True Stuff from Old Books" lecture at the Ann Arbor District Library! I believe it is free to attend. I further believe that it will be amazing? I'll be signing books and stuff afterward as well.
Finally — I'll have a little time to kill in Ann Arbor and environs during the trip. Any recommendations of things to check out while I'm in town? Leave a comment or send me an email!