THIS WEEKEND I'll be at Maker Faire in San Mateo!
Part science fair, part county fair, and part something entirely new, Maker Faire is an all-ages gathering of tech enthusiasts, crafters, educators, tinkerers, hobbyists, engineers, science clubs, authors, artists, students, and commercial exhibitors. All of these "makers" come to Maker Faire to show what they have made and to share what they have learned.

— From "What is Maker Faire"
For the FIRST TIME this year it's a three-day show: there's an "Industry Night" on Friday night, and then it's open to the public like usual on Saturday & Sunday.
WHAT INDUSTRY is that referring to? I dunno! We all work hard, you and me. We are all industrious.
I will be in the BAZAAR, which is a craft-fair-style sort of sub-fair within Maker Faire. At BOOTH #29: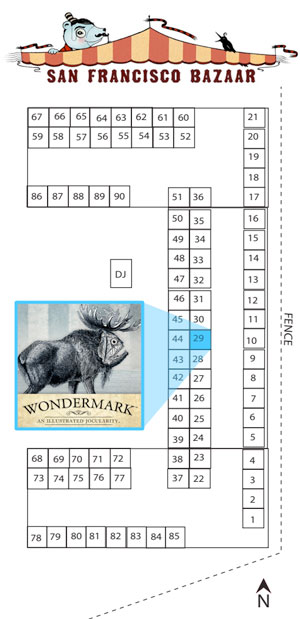 Perhaps you would like to come get a book or a puzzle or a Roll-a-Sketch…or even just a firm handshake or a wave from a respectful distance! We will have all of these things available.
If you will be ANYWHERE ELSE this weekend, you can now get our puzzles!! They're available at TopatoCo (with all my other great things) or Amazon (with, like, peanut butter or whatever).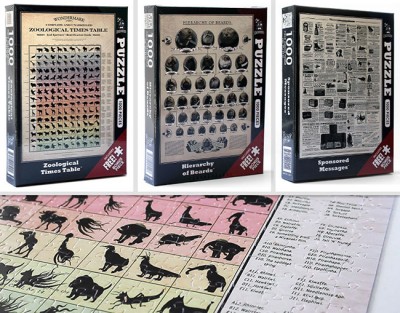 ---
COMING UP SOON: A special project involving Roll-a-Sketch original watercolor paintings.
If you would like to own one of these limited, one-of-a-kind pieces (last seen in the 2014 Wondermark Calendar or in postcards)…
Or some OTHER neat things…
Your chance is coming up. SOON.
See you at Maker Faire!!