This weekend — Friday, Saturday, and Sunday — I'm at the Phoenix Comicon in Arizona! I'll be at the TopatoCo booth. Look for the GIANT YELLOW ORB.
Here are some Roll-a-Sketches from last weekend at Maker Faire!
PLATYPUS + MARIO + CLOWN + HAMBURGER:
BEAR + PUPPY + MERMAID + SKATEBOARD:
BEAR + ARMADILLO + ALIEN + HAMBURGER: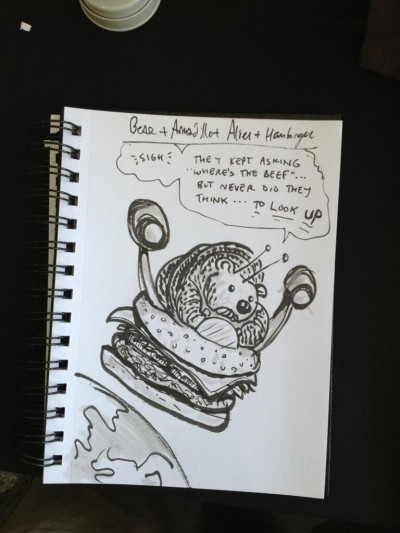 PIRANHA + OSTRICH + PROSPECTOR + HELICOPTER: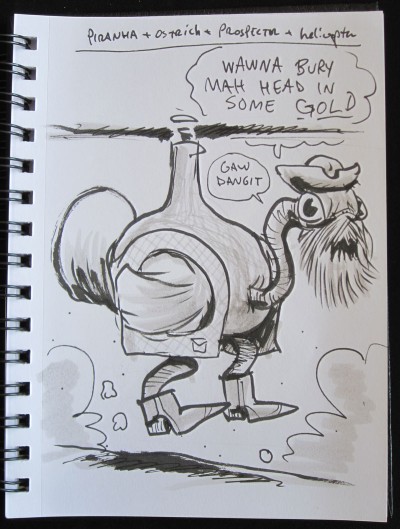 PIRANHA + ICE CREAM:
Thanks to all who said hello at Maker Faire! And a PRE-EMPTIVE HELLO to those of you YET TO COME in Phoenix!