I am in Easthampton, MA at the moment, having just drawn sketches in about a hundred books! All of my books (and shirts, and prints, and pretty much everything) are shipped from the TopatoCo Command Bunker here, so once the Artist Edition orders that I've been crowing about were received and compiled, I swung on into The Office Of The CEO and drew strange little vignettes into everyone's books while The Executive and I listened to folks recount their visits to Saturn on Coast to Coast AM. I shared a handful of the sketches on my Twitter as I went: the one above is among my favorites, and here are several more examples as well. We may be seeing more freakish dinosaur/tank/airplane/fish drawings in the future! These were pretty fun to do, and thanks very much to all the kind folks who ordered Artist Editions. The next opportunity to get sketched books will be in November.
If you would like to know the sorts of things that go on at TopatoHQ on a daily basis, I guest-star in a totally factual documentary account by John Allison, a well-respected subject of the Queen. In fact, I believe this tale bears the Royal Warrant. (Part 1 is at the bottom of the linked page.)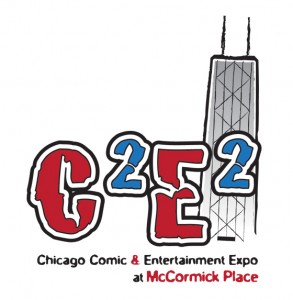 Now then! In just a few short hours I'll be leaving the cozy confines of the Pioneer Valley for big ol' Chicago! The Windy City! Chi-burg! Town of The Double Friendlies! The Urban Chicagopolis! Ol' Jimmybean! I'll be at the new C2E2 convention all weekend (with TopatoCo, booth 965), including a Friday-night panel discussion about webcomics that's sure to be a thrill. I've never ever been to Chicago before, and I'm super-triple-excited to check it out and meet all the fun people who I'm sure populate its warrens! You guys have warrens, right? (I have been reading up.)
Finally — thanks to everyone who said hello at the MoCCA Festival last weekend in New York, and especial kind double-thanks to Chris and Carly, my gracious and collegial hosts. Chris if you find my jacket can you please bring it to Chicago.