Here's a new holiday card design for this year! I have only a limited supply of them, but the choices on offer for Wondermark holiday cards are myriad.
---
This year, I am not making a printed 2020 calendar.
What I have done, though, is re-issued four of my previous calendars (from 2013, 2014, 2015, and 2017) and updated their dates for 2020.
So if you're a calendar fan, but missed any of those prior calendars – or, just want to revisit them again! – you can download the PDF file and print them out, no shipping required.
Three of them were first reissued in downloadable format last year… And now, the Roll-a-Sketch Yearbook, originally released in 2014, joins the family!
---
All enamel pins are presently in stock as well, and shipping immediately: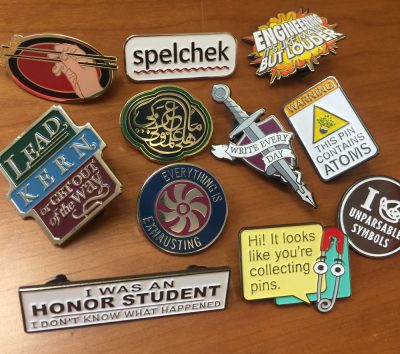 ---
I'm also running a clearance sale on some leftover convention shirts. They start at $15 apiece; then quantity discounts kick in immediately.
In addition to Wondermark shirts, there are designs by some of my esteemed cartooning colleagues as well. We put 'em all in one place to maximize savings for you.
Sizes and quantities vary, but you can check them all out here!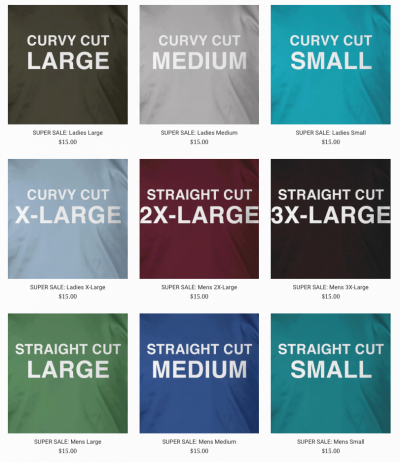 ---
The reason I didn't do a calendar this year is that all of my time recently has been spent finishing up this:
Wondermark: Friends You Can Ride On ended up clocking in at a whopping 304 pages of comics.
You can read a bit more about the coming-together of this book here.
Kickstarter backers have already had their address surveys emailed to them, and those copies will start shipping out this very week. If you backed the project last year, and haven't seen the survey, check your email!
If you missed the Kickstarter, you can still order a copy now – just be aware you that you will not receive it until January.
I'll have much, much more to say about this book in the coming days! I'm just so glad it's finally done, and will be getting into backers' hands very soon.
I am extremely proud of it. Not just because it is a cool THREE TIMES AS THICK as any of my previous collections… But that sure helps!
---
I'll be shipping store orders every day this week, and then closing up shop for the year after Friday, December 20. Thanks, friends!