It's nearly time again for me to start showing up in random cities across the country!
THIS WEEKEND, I'm honored to be a guest of AnomalyCon in Denver! 
AnomalyCon was formed by members of the Colorado Steampunk community, but embraces all Science Fiction, Fantasy and Speculative Fiction in its programming.

Our mission is to provide a safe, fun, and creative educational entertainment space for geeks and fans that represents the intersectionality and diversity of experience in our local community and the world.
AnomalyCon will be held March 25–27 at the Hyatt Regency Denver Tech Center.
I'll be signing and sketching in the dealer room, and I'm also on panels every day! On Sunday in particular I'll be presenting both "True Stuff from Old Books" and "The Making of Wondermark."
This will be my first convention appearance in Denver and I'll be very excited to see you there!!

April 7–10, I'm returning to Emerald City Comicon in Seattle!
I'll be in the TopatoCo booth (#1102), on the skybridge that connects the convention center with the hotel. Look for the only place that's flooded with wonderful natural light, and I'll be there!!
This year, I'll be tabling right next to my old pal Kris Straub! All the usual signing, sketches, and pleasant chitchat rules apply. No panels this year, sadly — just 100% hardcore behind-the-table action.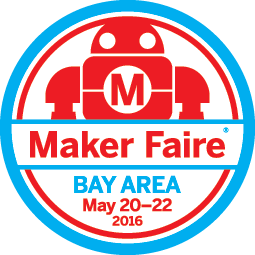 May 20–22, I'm returning to Maker Faire in San Mateo, CA!
Once again I'll be in the Bazaar Tent, tucked off behind the fire-breathing pipe organ and the killer robot spider.
LATER IN THE YEAR: I'm heading back to Comic-Con in San Diego and Gen Con in Indy; and, I'm debating going to Kansas City for Worldcon. (Not 100% decided on that one yet.)
NOT ON THE DOCKET THIS YEAR: WonderCon; MoCCA; TCAF; VanCAF; and probably SPX.
I'm thinking of going back to MoCCA next year, though, perhaps? I hear it got fun again, after they moved it back into a regular building instead of the Lexington Ave Heatstroke Dungeon. Keep me posted, anyone who goes this year!