Recently I had the pleasure of being interrogated by the Aussie podcastketeers of THE WALLET INSPECTORS.
It's a short-ish (around half an hour) discussion in which they make me describe and explain the contents of my wallet, which happens to look like this: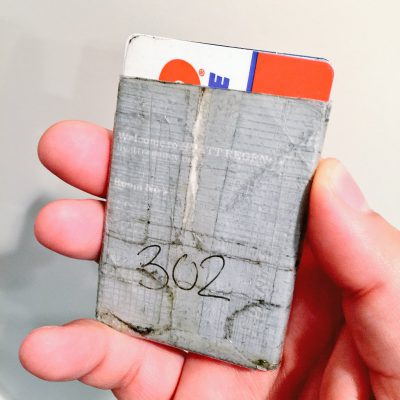 Find out how and why I STOLE this "wallet" from the Hyatt Regency in Denver, on the WALLET INSPECTORS podcast!
Check out our investigation of David Malki right here for free! https://t.co/mj6S1BDbIY#podcast #comedy #triplej #SBS #Interviews #PodernFamily #np

— Wallet_Inspectors (@Walletnspectors) November 12, 2017
Listen online at their site here, or on Overcast here.
###
WALL BUDDIES UPDATE: We're trucking along over on Kickstarter! We're offering eight different pieces of laser-cut wall art, including this design: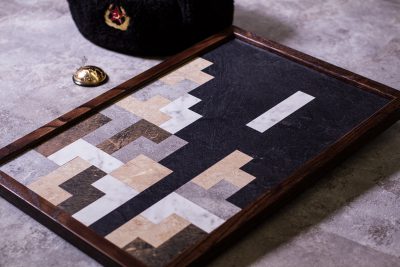 Pre-orders are open all November, for an estimated spring 2018 delivery! Update: The campaign is over! Thanks everyone!