Have you been seeing the daily Roll-a-Sketch drawings on Tumblr and/or Facebook?? It's okay, the question is rhetorical.
I'm so excited that you finally get to see SAMURAI + ELEPHANT + SHEEP + HELICOPTER:
And JAM JAR + VAMPIRE + SUBMARINE + NINJA: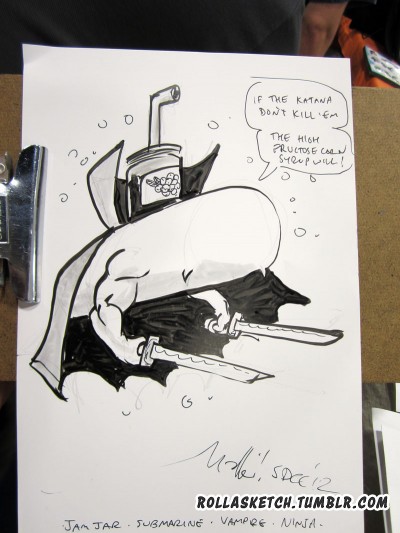 And of course the adorable duo, KITTEN + VICTORIAN + ROBOT + RHINO: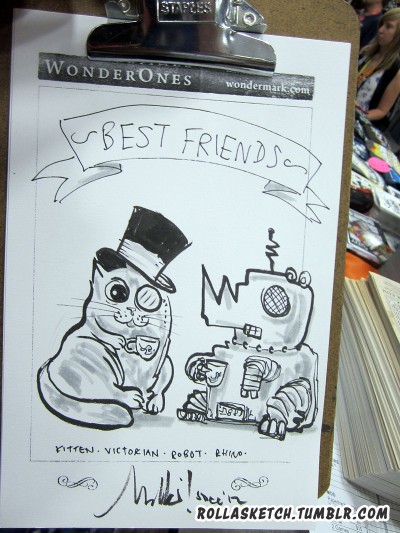 One new drawing every single day! On Tumblr and Facebook!
OBLIGATORY REMINDER: Four days remain on the latest Gaxian paintings! The last one ended at $100, so these are still…very good deals.