Here are a few of the Roll-a-Sketch drawings I did for folks at Gen Con earlier this summer! (Click the images for a closer look.)
TERMINATOR + BAT: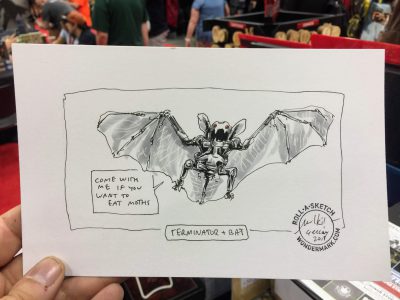 SCHOOL SUPPLIES + OWL: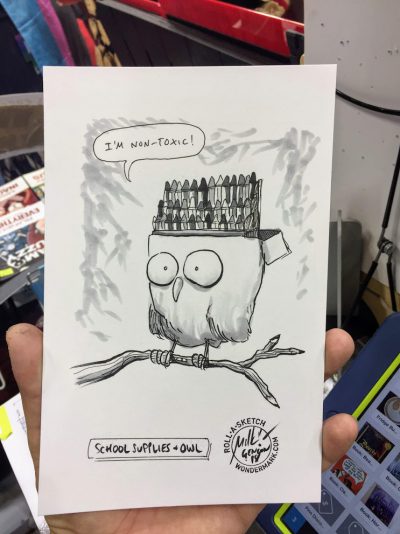 RACCOON + MAID: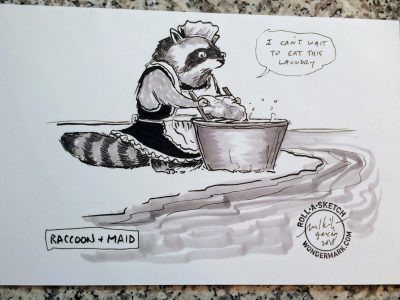 UNICORN + GRADUATE + PAINTER + SITH LORD: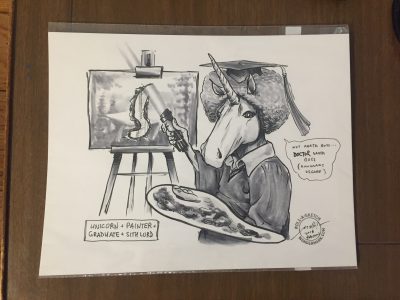 I'm pretty fond of this last one, I gotta tell you. But lest we think there's only one way to do a unicorn artist:
UNICORN + PAINTER + NERD + PEANUTS: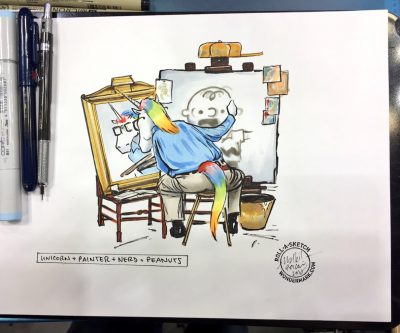 I have it on good authority that this is the original version, and Rockwell just cribbed from it from the past somehow.