Next weekend, September 15-16, is the Small Press Expo in Bethesda, Maryland! Such a fun show, I'm looking forward to it immensely. (And check out this great poster by Chris Ware!)
I'll have several new things at the show:
First and foremost, my new book! The latest collection of Wondermark comics, Emperor of the Food Chain, will premiere next weekend. So excited! This one's been a long time coming.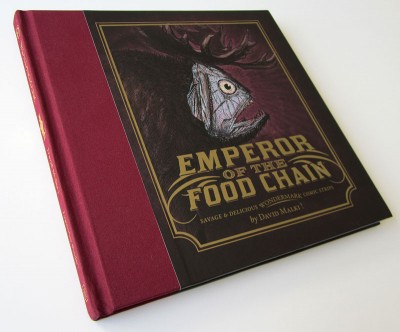 Also, a new li'l collection! Inspired by the Peanuts paperbacks I devoured as a kid, this is a book collecting all the best animal comics from the entire history of Wondermark.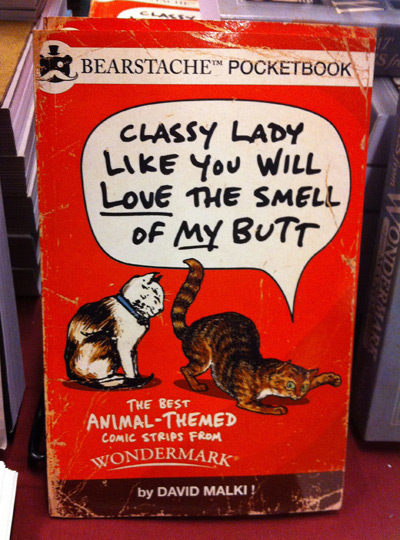 It is also a deliberate attempt at design minimalism, which (if you've read any of my previous books) you know is a problem for me.
A brand-new edition of Machine of Death, designed to be as cheap as possible! Perfect for gift-giving, compact enough to toss in a bag, and a low-risk way to grab the book if you've been on the fence.
Also (not pictured) we'll be offering the Machine of Death ebook on a thumb drive — with the complete audiobook and a bunch of songs thrown in as well.
And, of course, I'll be doing Roll-a-Sketches! Here's one I did last weekend in Chicago (click for bigger):
All these books will be made available online right after SPX. I'll be glad to sketch in the books at the show as well! It might be…THE BEST TIME EVER???