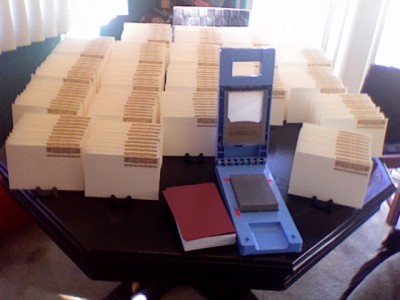 A very quick store update — the last one of the year, I promise!
• Due to high order volume, TopatoCo has pushed up their holiday ordering deadlines to ensure they get your package out the door in time. Non-U.S. guaranteed deadlines have passed; you can still order in-stock items only via USPS Priority Mail through the 16th, and Express options give you a few days after that. Wondermark books, some shirt sizes and of course all manner of delightful posters & art-prints are all in-stock at TopatoCo and shipping now.
• My own in-house store will be taking orders for Monocle Poppers greeting cards through tomorrow only before I close the operation for the holidays. We've shipped somewhere around 2,000 cards so far this month and I'd like to make it an even million billion in these last 48 hours!
• The 2011 Calendar is all sold out! You are the best. You will enjoy this year's edition, I promise.
I'd like to extend a special thanks to Kathryn Renta for helping with typesetting and layout for the calendar. Kathryn was a great help both this year and last and I recommend her for any design work you may need assistance with! She can be contacted via her Facebook or Twitter.
I'd also like to acknowledge my assistants Robynne and Zach for their tireless work in all facets of the daily Wondermark Enterprises operation. And of course top marks go to my wife Nikki, who is the one actually putting the sweat into printing these calendars and occasionally threatening to murder me for taking so long perfecting their design. If your calendar, when you receive it sometime between next week and the first of the year, looks like it was well-loved and crafted with care… well, it was.