Here are FOUR different things I'm making this month!
••• FIRST •••
A short Kickstarter campaign for a new printing of my Multi-Purpose Greeting Cards!
The thing that's different about this edition of the cards is that we're packaging them in these super cool foil-stamped stationery boxes: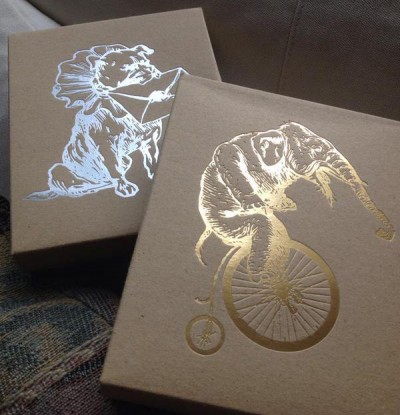 These boxes have no labels or branding…so, once you use up the cards, keep the boxes and use 'em for something cool!!
We've already past 45,000% of our funding goal so I am very excited. I even doubled the goal from the last project!!
Multi-Purpose, All-Occasion Greeting Cards on Kickstarter
---
••• SECOND •••
By popular request, and just in time for Thanksgiving: a new Turctopus T-shirt!
"Sailors have long known the legend of the mysterious turctopus. Many a mug of grog has overheard tales of the 'waddle in the waves'.

"The beast was swift – feathery – enough to feed a family of eight – and best of all: it came pre-brined."
Turctopus: Everybody Gets a Drumstick on Teespring
---
••• THIRD •••
If you don't want a NEW shirt but would rather revisit some of my OLD ones, I'm pleased to announce another wave of reprints & reissues at T-shirt Diplomacy!
Some of these were only different things, before — stickers, or sweatshirts, or aprons, or stickers, or stickers. Others started their lives in different styles or colors.
For the past span of time they've been in the Disney Vault, or whatever. Now, a new generation of shirts emerges from the gloom and takes their place in the sun.
This reissue series includes, by popular request, "Everything is Fine":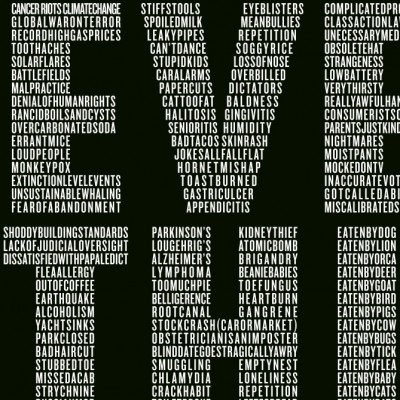 Reissued Wondermark shirts on T-shirt Diplomacy
---
••• FOURTH •••
I sure do like making "stuff," but I know not everybody needs, or wants, more "stuff." So, I have a Patreon, too.
I haven't quite figured out what to do with it yet — suggestions are welcome! — but one thing I did do, today, was post a special bargain deal on greeting cards exclusively for Patreon supporters ("patreonauts").
The stuff I do on this website will always be free — that's my promise.
But if you are so inclined, by using Patreon, I'm able to set my hat gently out on the sidewalk in front of me. Patreon enables folks like you to chip in a tiny amount — just a buck or two a month, from multiple folks, goes a long way.
I'm very grateful to the people who've tossed a few coins into the Patreon bucket and become WONDERMARK WINNER'S CIRCLE MEMBERS! That is a term (and a status) I just made up, but it is absolutely how I feel about all of you.
Support Fun Things for Nice People on Patreon
---
Look at that! Some great stuff. It's amazing, when you look at it all! Just put your hands on your hips and take it all in.
FINAL, OBLIGATORY REMINDER: I'm in Austin this weekend!