THIS WEEK, Friday March 29th–Sunday the 31st, I will be at WonderCon in Anaheim!
I'll be at booth #1704, right near the entrance, with my buddy Sam Logan, who will be happy to draw your pet for you, or anything else.
As for me? I'll draw you a Roll-a-Sketch!
Here are a few of the ones I drew in Seattle the other weekend (click any image for a closer look)…
X-MEN + DRAGON: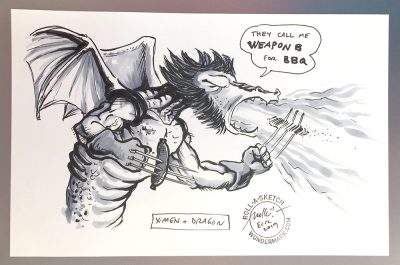 UNICORN + CONSTRUCTION + FRANKENSTEIN + CYCLOPS: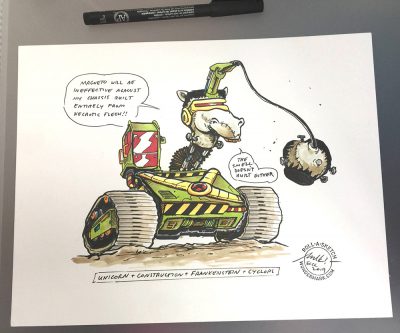 LION + KNIGHT + YODA + SITH LORD: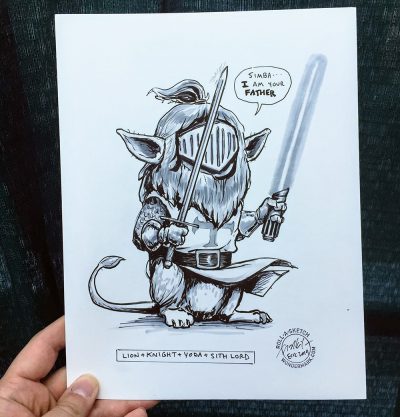 BAT + TERMINATOR + YODA + PEANUTS: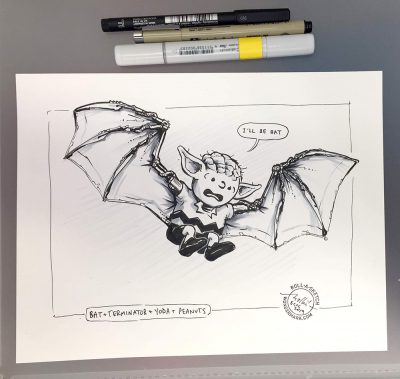 And of course, RACCOON + CONVICT + SUPERMAN + GRADUATE:
If you'll be at WonderCon, I'll make one for you, too! What a deal!!
I'll be offering Roll-a-Sketches online, too, later this year — probably in May or June. Probably!