Eleven years ago THIS VERY NIGHT… (almost)
…Kris Straub and I posted a special episode of our podcast Tweet Me Harder that – in case you haven't heard it before – had absolutely nothing to do with Halloween. Nope.
You can listen to it in the old podcast feed, but I've also embedded it in this free Patreon post:
Thanks to Twitter's advanced search filter, you can even go back in time and see what people were saying while it aired!
The premise of Tweet Me Harder, of course, was that people could tweet to us during the live show, and we would respond to them. It was novel at the time.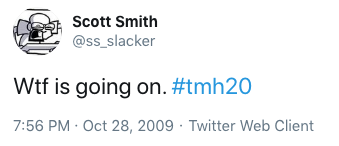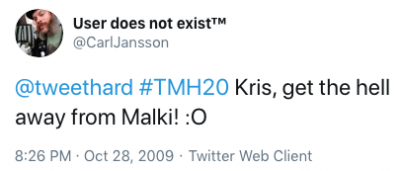 The full run of TMH – 76 full episodes and a few shorts – is still online to listen to for free! We even did a book.
~ H a p p y   H a l l o w e e n ~