My friend Todd Croak-Falen has written a creepy short story for Halloween! It's called "The Druggist":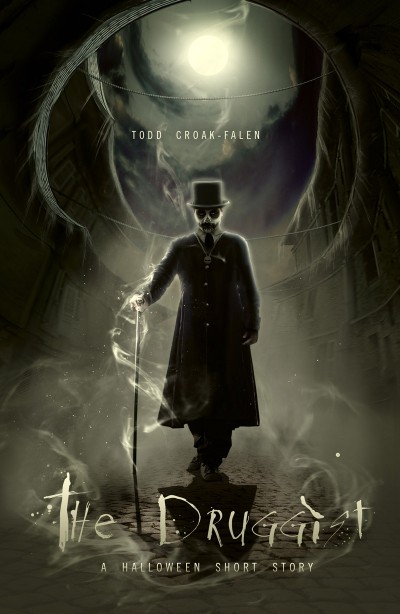 It's been five years since Eric Halman's young daughter was drugged and kidnapped by a man who stalks his victims only on Halloween. Since then he's made it his life's mission to do what the police can't seem to do — capture this predator.

Dark and disturbing, "The Druggist" will infect your psyche and stay with you well after you're done reading.
The story is available right now for FREE Kindle download! It's only free through Wednesday, October 23 — after that it goes back to the regular price of 99¢. Download it, read it, be creeped out.
BONUS LINK: Max Mitenkov did the cover art! Check out more great artwork on his site.
BONUS BONUS LINK: Longtime readers may recognize Todd's name — he was also the co-writer and producer of my spy film Expendable. Which, if you haven't seen it, IS RIGHT HERE:
And which is available on DVD, with bonus features, here.
We made this film…geez, almost six years ago! Before the Stallone movie(s) of the similar names. Anyway if any HOLLYWOOD BIGWIGS want to buy our feature-length screenplay version of the same concept (it's basically a James Bond movie from the perspective of the supervillain's anonymous henchmen)…just, y'know, email me.