It's the LAST DAY to reserve your copy of the 2017 Wondermark Calendar! The campaign closes at 6:30pm Pacific time, Tuesday, December 6.
Since I last mentioned it, I posted a 30-second version of how I will be making the special deluxe edition desk stands:
Here's how to make our super fancy Deluxe Year X calendar stand in 30 seconds pic.twitter.com/qVQjMm1Z0Q

— David Malki ! (@malki) December 3, 2016
And, I just posted a Kickstarter update with a little bit more about the famous athletes that will be populating this year's calendar.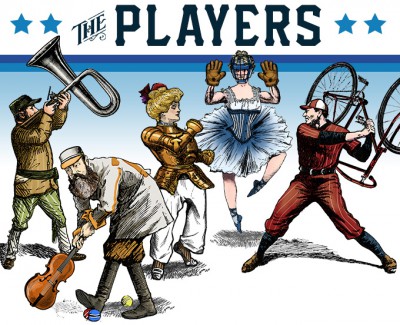 I'm very grateful for all the support so far in this new way of doing the calendar (on Kickstarter) and I look forward to sending them out later this month!
SPEAKING OF SENDING OUT: I've just gotten confirmation from the printers that our two newest greeting card designs are ready, and all orders including "Song" and "Snowman" will now ship out ASAP. Sorry for that brief delay! (I think they had to actually make the snowman to see if it was workable in real life.)