Recently I was asked by fellow cartoonist Zach Weinersmith to help on a project!
He has created the Gentleman's Single-Use Un-Lubricated Monocle:
I did the package design (the wrapper, above, and the box, below):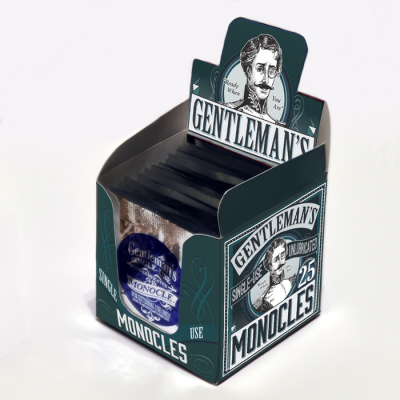 And I also directed the Kickstarter promo video!
We made a silent film about a gentleman's pressing need for monocular protection, with the assistance of 5 Second Films' Ben Gigli, SMBC Theater's James Ashby, and my own The Audience team member Rachel Parker. I'm super happy with it!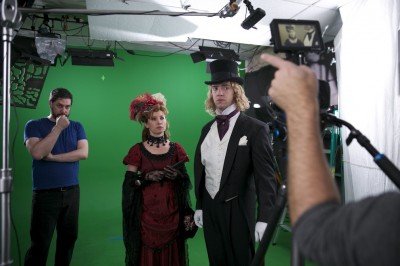 You can get your own monocles on Kickstarter now. But hurry: the campaign ends on Monday Wednesday!