Friday, October 12th, 2012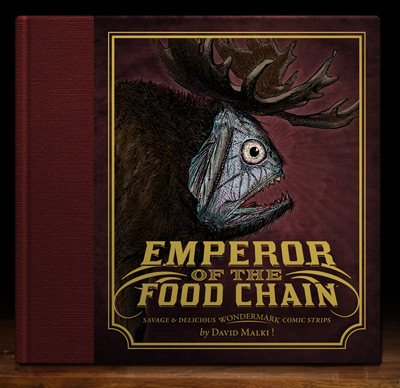 Thanks to everyone who picked up a copy of Emperor of the Food Chain during the sweepstakes entry period! Time to award some GREAT PRIZES.
METHODOLOGY: Everyone who sent in a valid entry form, whether online or in the mail, had the chance to specify which drawing(s) to be entered into. Their entry (or entries) are entered into each drawing separately — so if someone had two entries, and chose two drawings, they got two entries in each drawing.
I then assigned each entry in each drawing a unique number, and used a random number generator from random.org to pick the winners. So without futher ado…
– ART COLLECTOR PRIZE –
The one-of-a-kind signed and framed Piranhamoose print, featuring the fearsome skeleton of the beast on display in a museum of horrors, is awarded to… (more…)