August 8th, 2014
Here are just a few of the over 50 (!!!!) Roll-a-Sketches I did at Comic-Con this year!
The dedicated Roll-a-Sketch blog, by the way, now has its own URL: rollasketch.com. These new ones will be added to the queue and will probably be seen there sometime in early 2016.
POLKA + ZEBRA + CONSTRUCTION + BREAKFAST
CONFIDENTIAL TO ALEX G.M.: Email me and I'll mail your drawing to you!
FURIOUS + GOAT + TRUCK + POLKA
DOOMED + BATMAN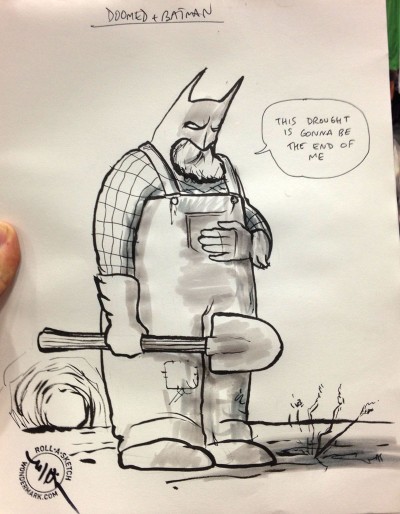 LEGO + DRAGON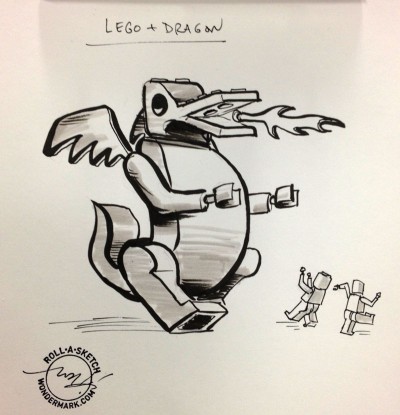 ZEBRA + DETECTIVE + TRUCK + FURIOUS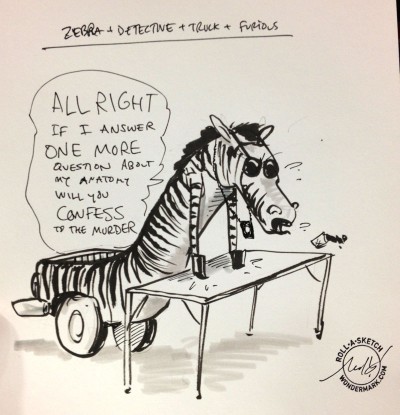 MOUSTACHE + SHARK
Roll-a-Sketch Postcards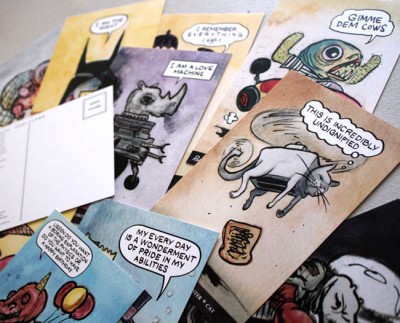 I've made postcard versions of some of my favorite Roll-a-Sketch characters! They each feature a full-color illustration on the front, and biographical information on the back. The postcards are available in a set of 12, or if you want just a couple, that's cool too!
You can also mix & match postcards with greeting cards — say, order a 3-pack of either, but then indicate (via the instructions box at checkout) that you want 1 greeting card + 2 postcards, and tell me which ones. No problem!! YOU THE BOSS